BOOKS
Reflections: The Piano Music of Maurice Ravel
The richness and colour of his involvement makes this book an endless source of reference and delight in terms of both scholarship and poetry. A mine of information, it is difficult to imagine a finer or more glowing tribute. Bryce Morrison, Gramophone
Reflections is Paul Roberts's third book, published in 2012. The book is a vivid and lively account of the genesis of Ravel's piano music in relation to the imaginative influences in his life, with chapters on the influence of Liszt and Debussy, on the writers whom Ravel admired, and on his wide group of friends, including the poet Leon Paul Fargue and the pianist Ricardo Viñes.
Paul Roberts writes in the Introduction: 'The piano music of Maurice Ravel is among the most thrilling, the most colourful, the most subtle, and for pianists the most challenging, of the repertoire. This book is about this music, how we might relate to it as listeners and performers, what it sounds like – if ever that is possible to put into words – what it feels like under our fingers and what we might do with it. But this book is also, inescapably, about the man who created the music. To write about one's own experience of the piano music, to explore the impulses behind the great works in the hope that clues may be found to a deeper understanding for practitioners and listeners alike, is to find oneself engaged in a form of biography.'
---
Images: The Piano Music of Claude Debussy
A complete picture of Debussy's poetic world . . . one of the few indispensable books on music that I know. Richard Goode, New York, 2014
This absorbing study, Images ​​​​​, first published in 1997 and since reprinted in paper-back, relates the piano music of Debussy to the cultural background of Paris at the dawn of the twentieth century. It has become a seminal text on the subject, admired by scholars, teachers, and concert pianists all over the world.
Images has a wide canvas of reference, with an appeal that goes far beyond its starting point of piano music and pianism.
Chapter headings include 'Impressionist or Symbolist?', 'Japanese Prints', 'Music and Painting', 'The Javanese Gamelan', 'Humour and Childhood', 'Debussy and Baudelaire'.
I applaud this generously illustrated book, which is a significant contribution to our understanding of the literary and artistic influences on Debussy's piano works. This is a task that few pianists would be up to. Charles Timbrell
---
Debussy: a biography
I've just finished reading his beautiful book; it's like a good novel that I just couldn't put down.
Harold Gray, Portland Piano International
'I had long been intrigued by the relationship between this composer's life and his music,' Paul Roberts relates in this Biography. 'In my childhood I had singled out his portrait from a row of composers' heads above the walnut upright piano in my teacher's studio. I was impressed by the domed brow and beard, and the arrestingly sensual eyes, which I found both frightening and kind. The large head and the pointed black beard made the shape of a triangle, which in my child's mind I associated with the strange sound, and the alien shape, of the name written underneath – Claude Debussy. So the sound of the name preceded, for me, the sound of the music. Then came the haunting piano piece, 'The Girl with the Flaxen Hair', with its sensuous sonorities and frissons of archaic romance. How could such music come from one who was considered, I soon learnt, rude and unpleasant? I needed to trace such rumours, which I refused to take at face value, to their source.'
Paul Roberts has aimed to win new insights into the music of which, as a concert pianist, he's a distinguished interpreter. He has succeeded, distilling a lifetime's reading, listening and thinking to create an intimate portrait that takes us nearer to the heart of that music than any biography before. Michael Church, Independent, London
---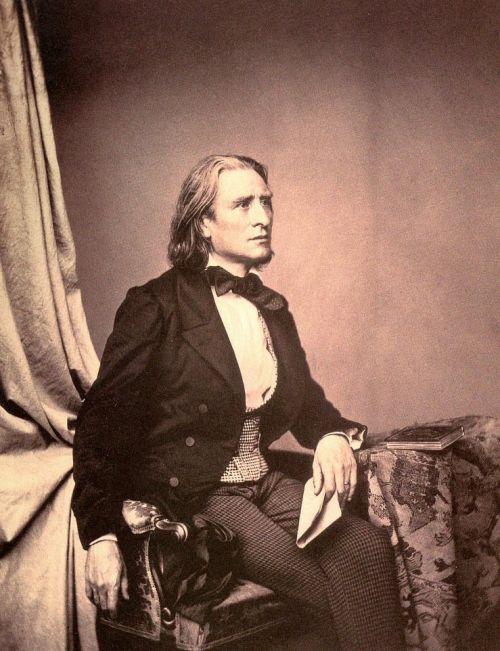 Reading Liszt [in preparation]
Due 2020, published by Rowman & Littlefield
Many of Liszt's greatest piano compositions are associated, through their titles and epigraphs, with literature. Continuing the fundamental themes of his previous books – their abiding concern with musical meaning – Paul Roberts will explore the nature of artistic inspiration, those aspects of an artist's life and experience that make up the hinterland of creativity.
There will be chapters on the love poetry of Petrarch, the inventor of the sonnet form in the 14th century, which gave rise to Liszt's Tre Sonetti di Petrarca; on Dante's Divine commedia, which inspired the 'Dante' Sonata (via Victor Hugo's poem Après une lecture de Dante); and on Byron and Sénancour, two writers who had enormous influence on Liszt (and whom he quotes extensively in Années de pèlerinage) and who guided the sensibility of the Romantic age. Other chapters will introduce the religious poetry of Lamartine (Bénédiction de Dieu dans la solitude) and the Saint Francis texts that inspired the two Legends. There will be a final chapter on the antidote to descriptive music, the Sonata in B minor, a pinnacle of 19th-century sonata form post Beethoven. But even here there are fascinating parallels with literary narrative: Liszt's pupils spoke of the Sonata in terms of Goethe's Faust, and there is strong evidence to suggest they received guidance on this from Liszt himself.
The intention of this book is to urge a greater involvement with context, with extra-musical material – expressly indicated in Liszt's titles, epilogues, and extensive quotations – than is usual among performers trying to grapple with the technical demands of the music. Technical mastery can have little meaning without stylistic and imaginative understanding – a truism, but one often overlooked.
---
His beautiful and fluent use of language to describe music is at the level of the highest poetry and his sheer virtuoso piano playing and rich knowledge of music and teaching experience put together make him a distinguished existence in the world of classical music.
I've just finished reading his beautiful book, Debussy: a Biography. It's like a good novel that I just couldn't put down.

Some years after Paul Roberts's superb 'Images: The Piano Music of Claude Debussy' comes 'Reflections'. . . The richness and colour of his involvement makes this new book an endless source of reference and delight in terms of both scholarship and poetry. A mine of information, it is difficult to imagine a finer or more glowing tribute.