PAUL ROBERTS
Concert pianist, writer, lecturer, inspiring teacher
Paul Roberts is an exceptional musician, a fine and deeply sensitive pianist, teacher and an author of the greatest distinction. His books on Debussy and Ravel are quite simply the most outstanding and perceptive I have read. I felt privileged to review the Ravel book recently in the Gramophone magazine
Bryce Morrison
Paul Roberts' excellence as a writer on music is matched by his superb talents as a pianist. I know of no other figure in the musical world who combines so impressively the roles of scholar and performer
Richard Goode
Dazzling and richly informed, the pages of Roberts' new book Reading Franz Liszt positively fizz with ballast
International Piano Magazine
I applaud this generously illustrated book, Images, which is a significant contribution to our understanding of the literary and artistic influences on Debussy's piano works. This is a task that few pianists would be up to
Charles Timbrell
Pianist, writer, lecturer, inspiring teacher – and a leading authority on the music of Debussy and Ravel – Paul Roberts has earned the admiration of audiences, critics and fellow professionals world wide. 'Paul Roberts' master classes and public lectures immerse the listeners in a magical world of images and ideas . . . His communicative abilities, whether as performer, writer or teacher, are without equal,' wrote Harold Gray, the founder of Portland Piano International, and director until his retirement in 2013. Invited every year to the summer festival of Portland Piano International since its inception in 1999, Paul Roberts has established a unique profile in Portland, where he regularly performs, gives master classes and private tuition.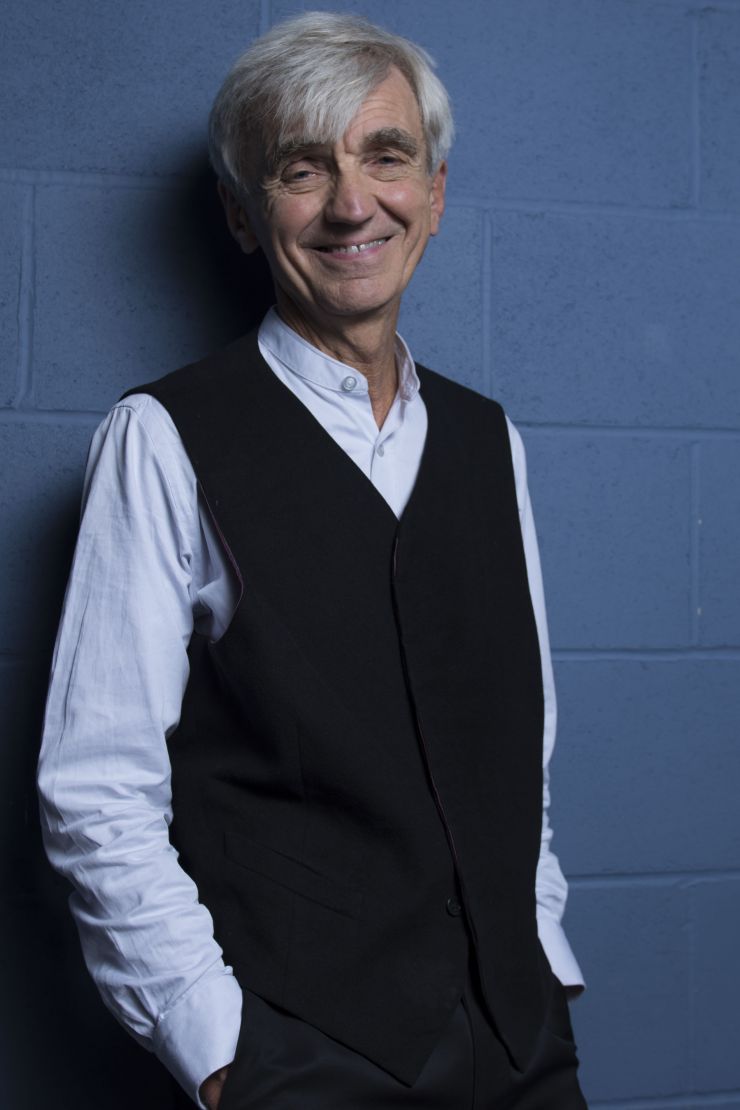 In Europe Paul Roberts is the artistic director of the international summer school for pianists Music at Chateau d'Aix, in southern France. In July 2021, and again in 2022, he was invited to give a week of master classes and a lecture recitals at the International Piano Foundation Theo and Petra Lieven in Vienna.
His new book Reading Franz Liszt was published in June 2022 and launched at the London Piano Festival in October, where he gave a lecture recital on Liszt's Petrarch Sonnets. His acclaimed Reflections: The Piano Music of Maurice Ravel (Amadeus, 2012) followed his first two books: a biography Debussy (Phaidon, 2008) and Images: The Piano Music of Claude Debussy (Amadeus, 1996). Images has become a seminal text on the subject. 'It is a complete picture of Debussy's poetic world,' Richard Goode has written, 'and is one of the few indispensable books on music that I know.'
Recordings include two discs of Debussy's piano music and his most recent Ravel & Liszt. 'Roberts doesn't play like an Englishman,' wrote a critic for BBC Music Magazine on the release of his first Debussy disc. 'Space, concentration and fire take their turns in this fine start to a Debussy cycle. He characterises directly and, at speed, fiercely. In slower music there is unhurried poise and fluidity.'
Among extensive appearances throughout the United States Paul Roberts has been a guest of the Juilliard School in New York, the Peabody Institute, the Golandsky Institute, San Francisco Conservatory of Music, the University of Washington and Portland Piano International. He has presented at the International Keyboard Institute and Festival in New York.
---
His beautiful and fluent use of language to describe music is at the level of the highest poetry and his sheer virtuoso piano playing and rich knowledge of music and teaching experience put together make him a distinguished existence in the world of classical music.
Paul Roberts' Reflections is both a commentary on the nature and literary origins of Ravel's piano masterpieces and, at the same time, an implicit biography; its discussion of the technical challenges and the aesthetic decisions required of those who play this music – pearls hard-won over a lifetime – will make it obligatory reading for every young virtuoso.